After School Activities, Vacation Days, and Summer Camp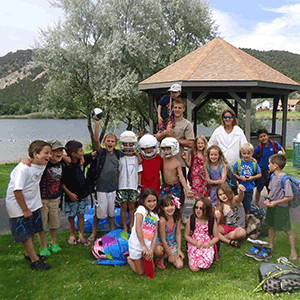 Children who attend elementary school can take the bus to Blue Lake after school!  We also offer on a sign-up basis, the option to attend BLPS during the public school closures that we are open.  The goal of our after school program is to enrich and complement your child's school day experience. Our emphasis is on group and interpersonal skills.
We strive to encourage children to use cooperation and approach all situations with constructive dialogue and mutual respect. Most after school activities are chosen by group decision with guidance from teachers and consideration given to individual needs. We realize the need for large motor stimulation after a day at school. Outdoor playtime and activities are a big part of the after school curriculum. In the summer we offer a day camp that includes swimming, rock climbing, gymnastics, nature walks at ACES and Hallum Lake, and other various outdoor activities.
We also care for this group during many of the public school vacations with exciting and fun field trips and activities such as making pizza, making snowmen, and snow forts. It is a great opportunity for your child to make friends and continue the learning process while they are out of school.